Tourist Groups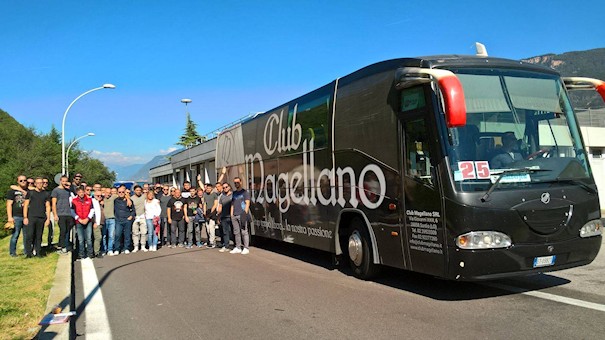 If you are a travel agency, a tour operator, a group leader, a priest or a teacher and you are planning a vacation in Assisi for a tourist Group, the Hotel Panda in Assisi is the ideal place for your stay.
The Hotel Panda in Assisi is a three-star hotel and for over 30 years has been offering hospitality to tourist groups, groups of pilgrims, groups of associations, groups of young people thanks to its large and comfortable rooms.
We offer half board and full board service. An excellent quality / price ratio for school trips, religious trips, families and small groups of friends, an ideal setting just 200 meters from the Porziuncola of San Francesco in Santa Maria degli Angeli.
The Hotel Panda in Assisi is open all year, has a privileged position to accommodate groups, both overnight and just passing through for pleasant stop lunches. Convenient free PARKING for BUS Granturismo.
For the tour groups that wish to stop for lunch or dinner we can offer really advantageous proposals with customizable menus.
The Panda Hotel in Assisi offers a series of advantages for organized tourist groups, reserving them very discounted and convenient confidential rates.
Group booking services:
you can contact our Booking Office from Monday to Sunday from 10:00 am to 5:00 pm
Tel. +39 075 8043680 –¬†Mobile + 39 366.7879959
or send us a request through the Contact Us Form
Welcome to Assisi!

Stampa, PDF & Email